Mobile tourism guide app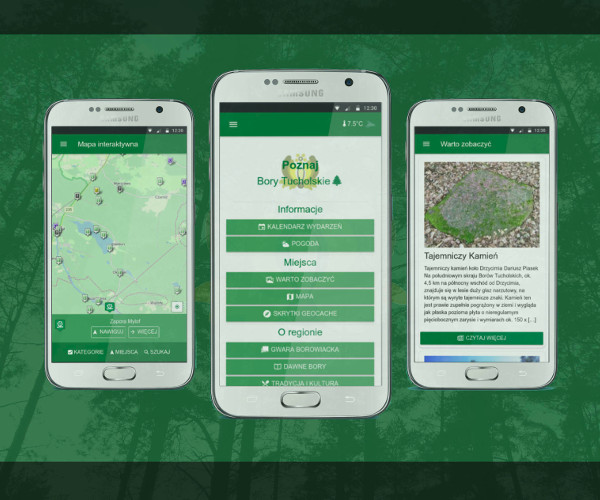 The project is a cross-platform mobile travel guide application for visitors in Tuchola Forest area. .
This mobile app is helping people who visit this area with planning their travel and organize their tourism and leisure activities during their stay.
From accommodation booking, interactive map with point of interest, geocaches & quests and travel tips to local food guide. The application is part of the 'Discover Tuchola Forest' project.


Main features:
interactive map
events calendar
articles and travel tips
weather data
regional dialect dictionary
geocaches and quests
accommodation booking
local food guide and recipes
The features are being still improved. The app will be available on iOS devices and in other language versions soon.
For the moment the application is available for Android devices and in Polish language version only.
The application is created using Ionic Framework, Angular and TypeScript.
Content and data are provided by REST API integration with
back office application
.