Cooperative Bank in Tuchola (Poland)
responsive banking website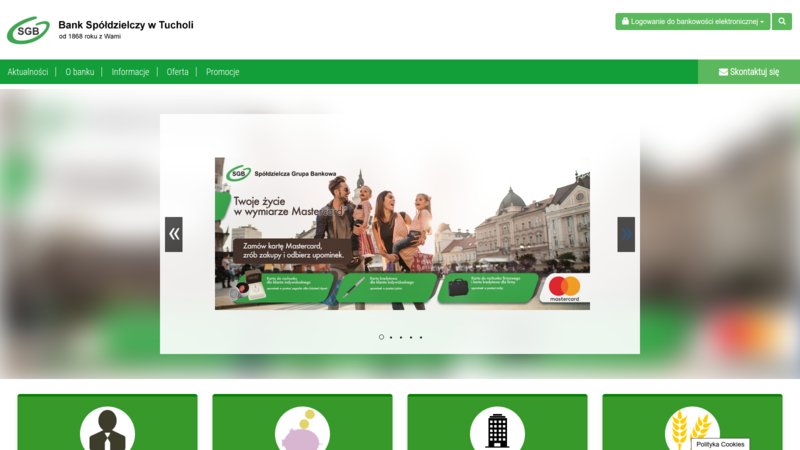 Cooperative Bank in Tuchola (Poland) - member of SGB group, operating since 1868
The main goal of the project for Cooperative Bank in Tuchola (Poland) was to create responsive, user-friendly website.

1/3 of all traffic on the website comes from mobile devices. Newly designed website is mobile friendly and really easy to use. For this moment the 1/3 of all traffic comes from mobile devices.


The key thing was to provide safety of the website.
The security of the website was approved by external safety auditors according to OWASP standard.
During development I was focused on details and good design.
The informational content of the website is organized in a way that allows easy access to the most important data and functions on the website.
Technology
Core technology used in this project is well-secured version of WordPress CMS with bunch of custom features and integrations.
Visit:
bstuchola.pl