Tuchola Forest - tourism interactive map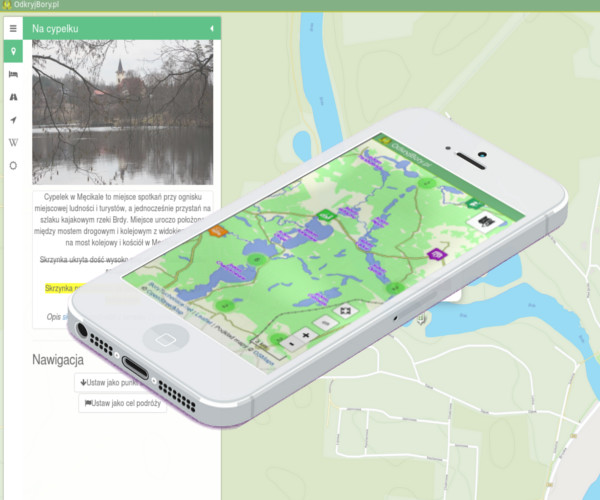 During the project Mestwin developed an interactive web map of the Tuchola Forest area (region in Pomerania, northern Poland).

Objects (POIs) available on the map are divided into following categories:

tourism attractions,
local events,
points of interest and tourist facilities,
tourism information points,
accomodation, restaurants and useful places,
active leasure (for example geocaches),
cultural and historical heritage places.
Map design is responsive and mobile friendly which helps in the outdoor use.
Map is being widely used by thousands of visitors and locals especially during summer tourist season. Our interactive map is helping them finding interesting places in the region.
Chosen features of the project:
Displaying and clustering group of objects on the map
Navigation and trip routing
Geolocation, searching places by address
Measurement of user-given distances
API integration with external services such as: Wikipedia, weather data providers, social media
Map content and data management is possible using dedicated, role-based admin panel.
Visit:
odkryjbory.pl